I missed the past two newsletters, so I'm catching up with all that happened in July, August and September
Hi everyone, it's $ALEX again!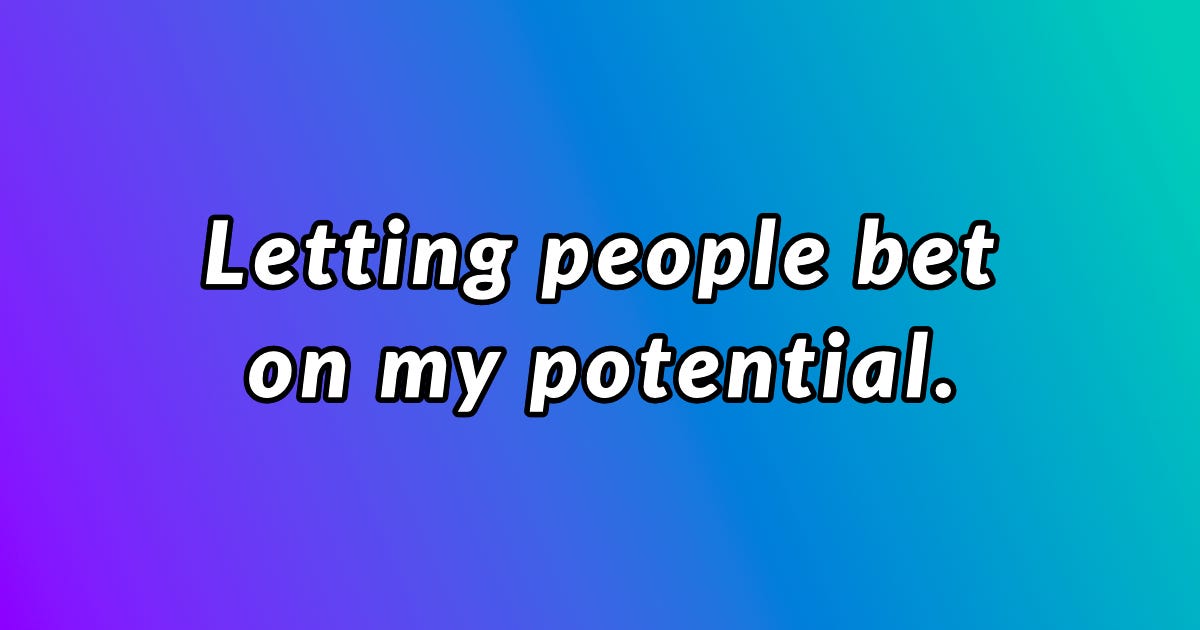 First of all, sorry for not keeping my word on my monthly newsletter for two times in a row. I do a ton of things simultaneously (which shall change soon once this transition period is over) and I remember seeing the 1st of each month passing and telling myself "it's too late" and skipping it. But this edition will make sure you caught up!
First: thank you to all for continuing to support my ambitions. The number of $ALEX holders on-chain has never been higher: 315 unique addresses on Etherscan, and that's without counting people holding under the Roll web app.
Here's what happened in July:
During the whole month, I did finish all my runs from the Control My Life experiment, based on Austin Griffith Personal Token Voting. I ran 5 km 5 times a week during the whole month, only skipping my birthday. Proofs are enforced via Strava (posting photos after my run, completely exhausted) that I shared in my telegram group. It's not technically important, but it did spark a lot of media attention including a profile on CoinDesk.

Part-time, I did some paid marketing work with Unstoppable Domains, adding towards my Income Sharing Agreement.

I also briefly worked with Mokhtar Bacha, a young YC founder in crypto, on a product that would be a SaaS for crypto. Mokhtar is an amazing founder, but he pivoted to fintech and we parted ways.
Here's what happened in August:
On August 1st, I distributed my first quarterly airdrop of my Income Sharing Agreement, disclosing my income privately to shareholders, airdropped in Uniswap V2 ALEX/ETH Liquidity providers tokens.

On August 3rd, I revealed for the first time liquidity mining incentives, the "$ALEX Yield Round": I gave 100,000 $ALEX to Uniswap V2 liquidity providers who pooled for a full month. This rewards people who believe so much in ALEX that they pool it on exchanges, essentially betting that more people will be trading ALEX in the future. Thank you!

I was on the verge of launching a startup with two people I was working with. Unfortunately it wasn't a fit, but I learnt a lot and moved to London because of it! (spoiler: London is a much better place for fintech, startups and crypto, especially as I can't make it to the USA yet). If you're there, hit me up!

$ALEX got green-listed on Balancer.finance, so I created a new $ALEX liquidity pool: ALEX/ETH 80/20 on Balancer. Unlike Uniswap which is a 50/50 ratio, this pool lets larger holders of ALEX benefit from Liquidity Providers fees and incentives. This pool now shares half of the incentives I give with the Uniswap V2 pool.

Speaking of incentives, on August 31st, I unveiled the second month of LP incentives by partnering with the biggest social token to date: WhaleShark! It's a NFT Vault (unique items that you own on Ethereum, like a piece of art or a game asset) shared by the community via their native token $WHALE. I gave 50,000 $ALEX and Whaleshark is giving 4,000 $WHALE, currently worth $40,000 to ALEX/ETH Liquidity Providers! It will be airdropped at the end of the second incentive, on October 15th. It's an amazing experiment in crypto marketing because both our communities are now holding each other's tokens, without a dime given to advertisers.
Here's what happened in September:
What's next?
I now settled in London, signed a lease, and ready to go deep into a long term project. I actually have been craving it since the initial $ALEX offering back in March. Before that, I had Rocket, and before that, Marketing DAO and MetaCartel, yet the past few months have been full of experimentations without really dedicating myself fully to something.
Here's some steps that I'm taking towards it:
I'll be building for a full month with a really talented team at ETHOnline around social tokens. Maybe a long-term project will come out of it, and at least I'll learn new skills.

I'm ideating with people at On Deck around a potential collaboration with them. I very highly respect their team, full of world class people, and if they let me own a project, I'm happy to momentarily not be a founder and work with them.

I will still experiment with $ALEX, at least giving token incentives to people, because I care about the number of holders. Holders become allies, and allies help me succeed in a variety of ways.
Thank you for reading! Please reply with any feedback or advice you have for me :)
One question: what has spiked your interest lately in crypto, or any other domain? Which impressive person have you seen recently? I'd be curious to know. Hit reply to this email!
— $ALEX